Quality, Safety, Health & Environment
Safety management system (SCC**/VCA**) assessed and approved by Lloyd's Register
Clear SHE policy & zero harm goal
Frequent safety observation tours by safety inspector
Project specific safety plans
ISO 14001 Environmental Management System
Quality Assurance
The company's quality management system conforms to BS EN ISO 9001:2015 and is continuously certified by Lloyd's Register. The system is defined by a comprehensive manual and supporting quality and fabrication procedures.
From project inception to completion our prime objective is to achieve the highest possible standards of quality through the strict implementation of our quality assurance system.
Our quality system is designed to be applicable to any given client requirement and therefore incorporates procedures and controls relating to all aspects of quality.
Each employee is responsible for quality performance within his/her specific activities and is governed by the policies and procedures laid down. Each director, manager, department head or supervisor is responsible for ensuring that those policies and procedures are produced, implemented and followed in their respective area of responsibility.
Quality management system according to ISO 9001:2015 approved by Lloyd's Register
Acknowledged by common classification societies (DNV, BV, Lloyd's Register, ABS, GL)
Experienced with common offshore standards and codes (NORSOK, EEMUA, DNV-OS-C401, AWS D1.1, ASME IX)
Well qualified welding personnel, supervision and project management.
Welding procedures (PQR's) for carbon steel u/i high tense steel S690.
Welding procedures (PQR's) fora wide range of materials: CS, SS 316L, Aluminum, Duplex, Cunifer.
Quality assurance system according to EN-ISO 3834-2.
QA/QC:

inspection and test plan (ITP)
material& weld traceability
NDT procedures
Dimensional control / as-builts
final documentation/ material record book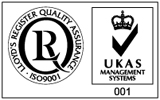 Environment
NMC Group acknowledges that as part of its corporate social responsibility and progression, it is a key objective to support the environment. We recognise that our activities have an impact on the environment and we are committed to minimising our impact.
To substantiate the environmental focus of the business, we have a target of obtaining environmental compliance through BSEN ISO 14001:2004. Through recent significant investment in new facilities and machinery, these have been manufactured in the most environmentally friendly way as possible to assist with the target of achieving certification.
In order to fulfil the organisation's environmental policy and standards, we have demonstrated clearly our commitment to continual improvement, legal compliance and pollution prevention; this is currently internally audited to ensure compliance. Following certification, the internal auditing will continue alongside a six-monthly audit by the awarding body.
The improvements going forward for the organisation with regard to environmental sustainability is in line with the organisation's need to add value and satisfaction to its stakeholders.
To develop our environmental systems and procedures across the organisation, and clearly communicate these standards, we have combined health and safety, quality and environment management together under one umbrella within the organisation.
Health and Safety
At NMC we are fully committed to operating to the highest levels of health and safety.
We always bear in mind that safety comes first. If we can't do a job safely, then we don't do it.
This means following the correct procedures, ensuring our staff have the right equipment and resources for the job, making sure they have been trained to undertake the task, and looking out for others.
We have a detailed health and safety policy which incorporates a comprehensive list of safety procedures and is implemented with all operations carried out by the company. All employees are trained to observe and enact the requirements of the health and safety policy are cognisant of their individual responsibilities in connection with developing a safer working environment.
By encouraging communication and best practice, we ensure we make-safe and not just make-do."